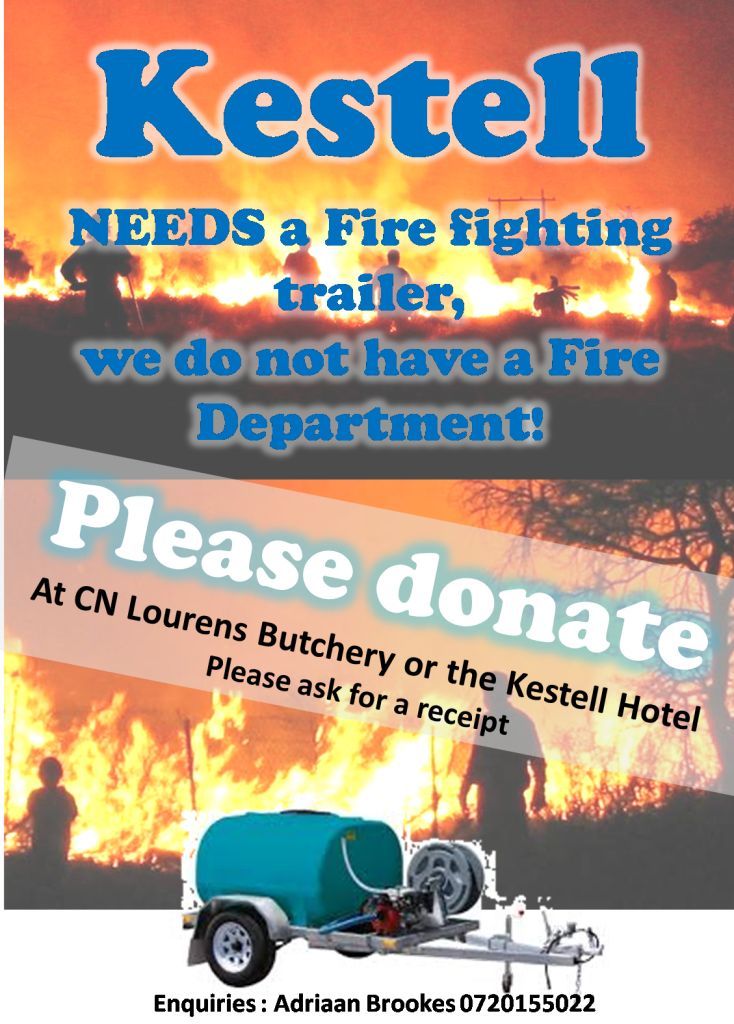 New Developments in our area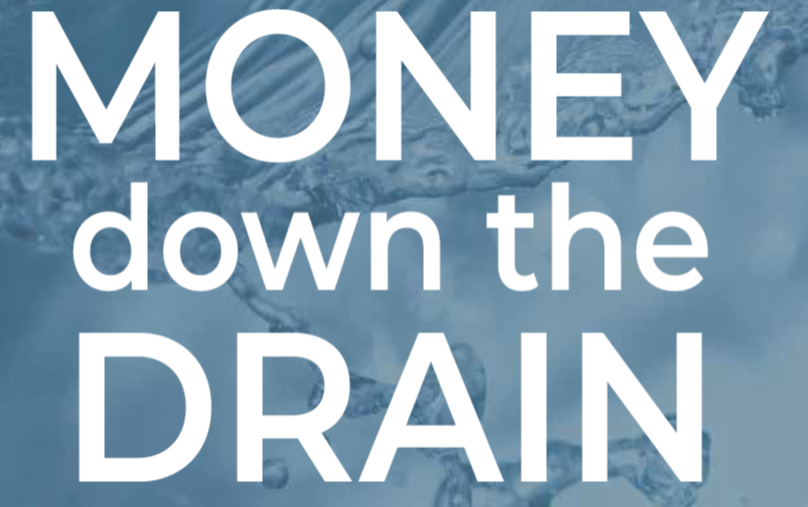 Read more
Proposed development of the area beyond the Stock Theft Unit and Botha Street. Read more ...
Is Kestell to become a city? Read more ...
Existing Organisations
Community Policing Forum - Contact Warrant Officer Fick at 058 653 8201

Kestell Neighbourhood Watch - Contact Adriaan Brooks 072 015 5022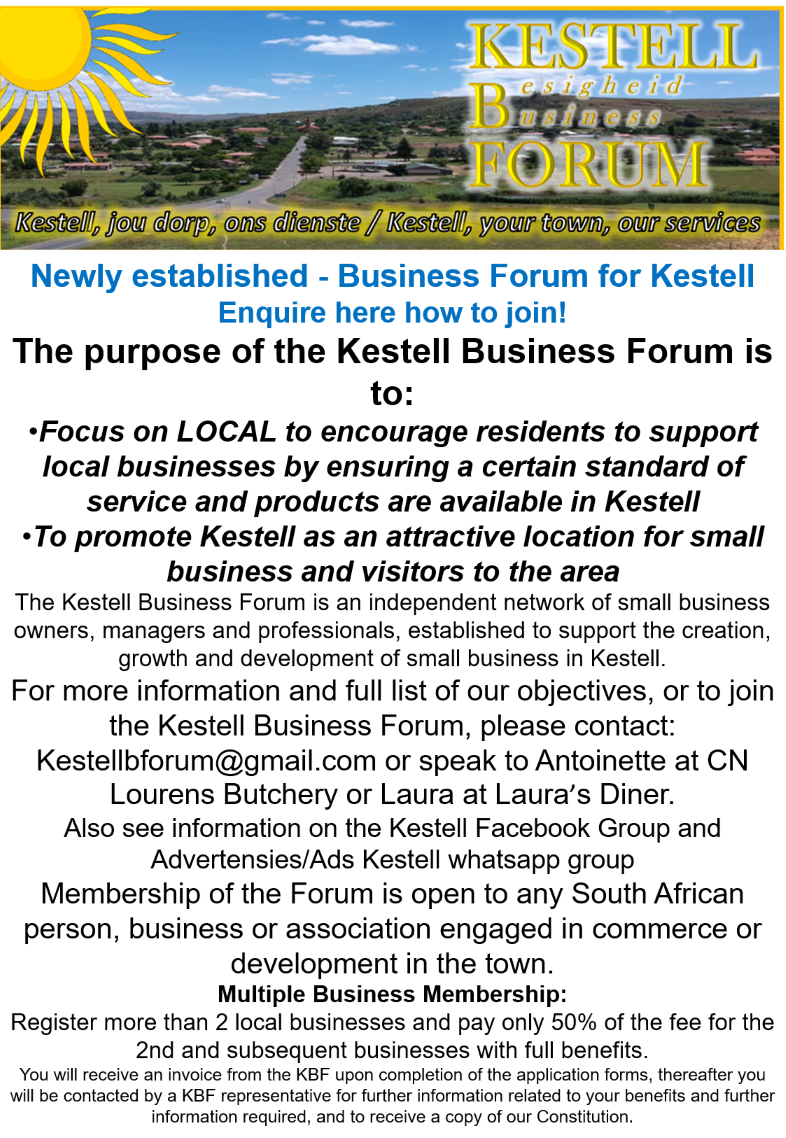 for a joining form and more information mail Kestellbforum@gmail.com
Organisations under construction
Coordination Committee

Kestell Residents' Association - for important matters affecting residents in Kestell click on the logo below
You can assist in setting up any of these organisations by sending us your details, but we are still working on the privacy issues as well as the best mechanism for gathering and distributing information. The Co-ordination Committee is responsible for the web infrastructure and any assistance should be offered to them as indicated below. A Co-ordination Committee member ought to be present at all public Civil Society meetings in Kestell, we're hoping that invitations will be forthcoming and will do our best to be conspicuous at each such meeting.
Comments to Co-ordination Committee