Local businesses and services are encouraged to list on the Kestell website. We charge a nominal fee (to cover some of the running costs) For further information, contact


Ambulance & Fire Department
10 111
Coetzer Electrical
General electrical work, COCs, load tests, cranes and forklifts and al loose lifting equipment
Call Tian Coetzer
9 Raath Street
Phone: +27 83 619 0463
e-mail: Coetzer Electrical
Country Sweets & Chocolates
Suppliers of bulk sweets, chocolates, biscuits, crisps and other household items.
Phone: +27 82 258 5646
e-mail: Country Sweets
Coveway Cash & Carry
Botha Street
Kestell
Cell: +27 82 332 9873

Local Wholesaler - visit us for big savings on all groceries
Hoerskool Retief High School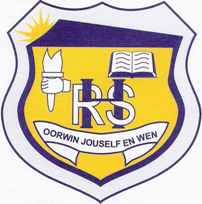 PO Box 26
Kestell
9860 ZA
Phone: +27 58 653 1254
Principal: Mr A J Beukes
e-mail: retiefskool
Karma Backpackers Lodge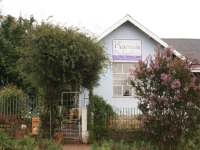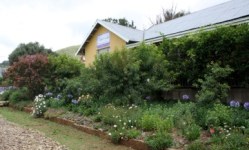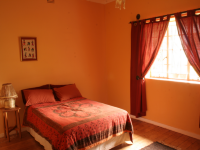 2 Piet Retief Street
PO Box 354
Kestell
9860 ZA
Phone: +27 58 653 1433
Mobile: +27 83 442 3973

Peaceful, cosy, friendly and helpful, Karma nestles in a glorious garden, you can sit on the stoep and see the light on the mountains, the Sentinel and the Amphitheatre, change in the distance.  We have accommodation for 18 people, comfortable double rooms and dorm beds at reasonable prices. Karma is a self catering backpackers geared for overseas travellers, especially friendly for self-driving visitors.   Maps as well as suggestions on all the local hikes are available.  Breakfast consisting of yoghurt, stewed fruit, muffins and toast and jams, all home made on the premises, is available on request. We are ideally positioned to access both the Drakensberg & Maluti Mountains and within easy reach of the Golden Gate & Royal Natal Nature Reserve
Visit our website for more information
Karma Home Products



2 Piet Retief Street
PO Box 354
Kestell
9860 ZA
Phone: +27 58 653 1433
Mobile: +27 83 442 3973

Pear, Pinotage and Rosemary Jam, Plum Walnut and Brandy Jam, Komquat and Vanilla Extract Marmalade, these are the kind of funky confectionery made by Karma Home Products.  All our products are made in Kestell, using home grown fruit and vegetables from our orchard and garden.  Our jams and marmalades can be obtained from outlets in Clarens, Harrismith, Pretoria and Johannesburg or right here in Kestell
Kestell Boarding House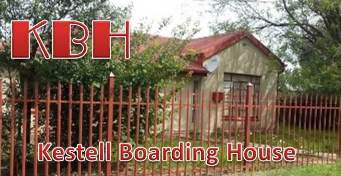 5 Honey Frerreira Street
Kestell
Contact: Thembi Moloi +27 71 199 7801 or +27 82 570 2205
e-mail: KBH
Kestell Boarding House for Retief Scholars and surrounding schools. Daily meals are provided and supervised study time. Contact Thembi Moloi for additional information. We also offer affordable accommodation for tourists during our local school holidays.
Kestell Bottle Store
Blignaut Street
Kestell
Phone: +27 58 653 1316


Kestell Butchery
Blignaut Street
Kestell
Phone: +27 58 653 1225

For good quality meat & dairy products.
Kestell Golf Club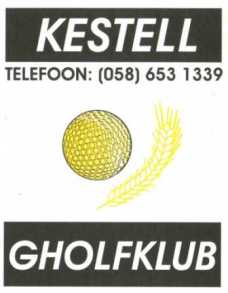 Cilliers Street
Kestell
Phone: +27 58 653 1339
Fax: +27 58 653 1144

A highly rated country golf course, in existance for 25 years. Par 72, rated 70. Play 9 or 18 holes. Golf Pro on site, as well as cloak-rooms, and golf carts available on request. Open from 7am to 7pm seven days a week. Lapa available for functions. Currently no Pro shop on site. Visitors welcome every day
Kestell Hotel

25 Blignaut Street
Kestell
Phone: +27 58 653 1150
Cell: +27 74 329 7061
e-mail: info
Visit our website for more information: www.kestellhotel.co.za

An old fashioned and comfortable country hotel comprising a pub, lady's lounge, restaurant, outdoor dining & braai areas and twelve rooms - eight are en-suite with a choice of double or 2 x 3/4 beds - four are partialy en-suite with a shower and wahbasin in the room and toilet and bathroom in the passageway. Our hotel is pet friendly (animals must be house trained and sociable). Special rates for block bookings and extended stays. We look forward to seeing you in Kestell.
Kestell Library

Blignaut Street
Kestell
Phone: +27 58 653 1452
Opposite the hotel. We are open Monday to Friday from 8.30 to 4.30 and on Saturdays from 8.30 to 12.30
Kestell Liquor Store
Olivier Street
Kestell
Phone: +27 58 653 1176

Open Monday to Saturday till 19h00
Kestell Meat Market
Olivier Street
Kestell
Phone: +27 58 653 1713

Very reasonable prices, quality meat & meat products

Kestell Municipality
Botha Street
Kestell
Cell: +27 58 653 1452
Kestell Vroue Landbou Unie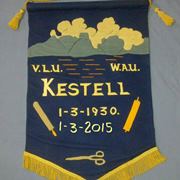 Kestell Boere Vereeniging Saal
Van Rensburg Street
Kestell
Phone: +27 58 661 0060
Cell: +27 82 805 2264
e-mail: rianimarx
Lede kom bymekaar elke 3rde Woensdag om 2 uur by die Boere Vereeniging Saal. Kontak Riania Marx of besoek www.vvlu.co.za vir meer inligting oor die Vroue Landbou Unie. Nuwe lede altyd welkom.
Kosmos Huis - Old Age & Frail Care Centre
32 Cilliers Street
Kestell
Phone: +27 58 653 1141
e-mail: alstuart
We currently have 6 beds available. Contact Annamie Nel for an appointment - weekdays 8am to 5pm.
Local Handyman, Renovations& Repairs
for all your building requirements - no job too small, or too big. Painting, plumbing, carpentry, tiling and building
Call Dick Grobler
Phone: +27 58 653 1550
Mobile: +27 84 751 3600
Lolo's Township Tours
Lolo Moloi
Phone: +27 58 653 1433
Mobile: + 27 76 098 2926

R130 per person, approximately two and a half hours – bicycles provided.  Take a leisurely bike ride into Kestell's Thlolong township with local tour guide Lolo Maloi.  Tours can be shaped around your specific needs and interests but the standard tour includes:  Ride through the old township (see the C19th sandstone church and the pretty historic houses)  Pay a visit to an RDP house. If you are lucky the locals will play the piano for you!  Visit a tavern/shebeen for a drink and to join in township merriment!  Visit local businesses such as the clay brickworks.  Make your last stop the Sangoma (witch doctor/ traditional healer) who will throw the bones and see into your future.  Tour starts and ends at the Karma Backpackers.  Please take money for a drink at the tavern – and water for the bike ride.
M&R Meule
Blignaut Street
Kestell
Phone: +27 58 653 1263
Suppliers of Mealie meal, bird seed, dog food.
My Little Africa Wildlife Sanctuary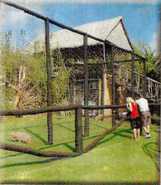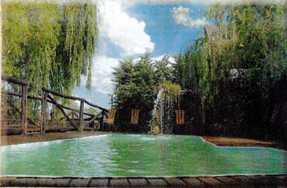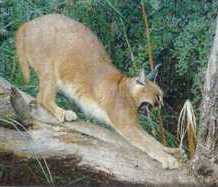 70 Van Riebeeck Street
Attie & Lindie Stuart
Mobile: + 27 73 731 3034

The Sanctuary was initiated for the conservation of near extinct species in the region. Our Caracal (Rooikat) genepool contains the scarce white colour variation that seldom appears in nature. In addition to a variety of birds we have porcupines, black-back jackals, bat ear foxes, serval cats, tortoises, meerkats, many of which are friendly and can be handled. We have 3 self catering bungalows for accomodation - open your bedroom curtains and look straight into a wild cat enclosure! Also on the premises: a natural spring water swimming pool, braai facilities, lapa bar, children's play area. For bookings and enquiries e-mail stuart


NG Kerk Kestell


photos by Dean Voster, Jeremy Glyn & Kerrylee Maier

73 Rensburg Street, Kestell
P O Box 123, Kestell, 9860
DS Dubois du Toit
Phone: +27 58 653 1200
e-mail: ngkestell
www.ngkestell.co.za


1 Olivier B&B and Guesthouse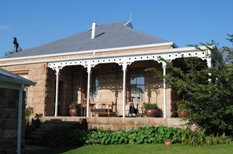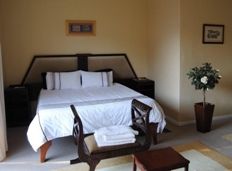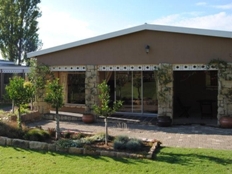 1 Olivier Street
Kestell
Contact: Aneleze
Phone: +27 58 653 1872
Mobile: + 27 82 442 3482
e-mail: 1olivierb.b

Lose yourself in the unbounded hospitality of an era gone by.  En-suite bedrooms as well as self catering fully equipped with modern amenities. Suitable for single businesspeople to larger groups.  This beautiful home is situated in spacious gardens with full views of the Maluti and Drakensberg Mountains.
Nursery @ Nature
Honey Ferreira Street
Kestell
Phone: +27 82 448 7722
Seedlings, plants and lots more
Palamma Algemene Handelaar
Van Rensburg Street
Kestell
Phone: +27 58 653 1258
Building Materials, tiles, hardware etc.
Panorama Cafe
Kestell
Phone: +27 58 653 1138
Fresh vegetables, bread, milk, groceries and magazines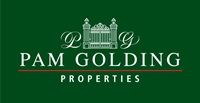 Main Street, Posthouse Corner, Clarens
Phone: +27 (0)58 256 1156
Mobile: +27 (0)82 661 1168

For property enquiries in the Kestell area, contact local agent, Gail Foster-Myburgh, on 082 661 1168.
Visit our website for more information
Property.Co.Za
Cnr Blignaut & Botha Street
Kestell
Phone: +27 58 653 1362
Mobile: + 27 83 269 9040
e-mail: hws
For property sales and rentals, contact local agent Hennie Storm.

Qualified Plumber & Handyman
Johan van Deventer
Mobile: +27 82 661 1136

Free quotations for all jobs / 24 Hour service / Geyser installations as per approved insurance company standards / Blocked drains / Leaking pipes / Repair roof leaks / All new plumbing installations / Painting / Welding / Burglar proofing and fencing / References available
Retief Boek Winkel


Johann Ramage
Van Rensburg Street
Kestell
Phone: +27 58 653 1136

Koerante, boeke en ander intersante goeters is te vinde by hierdie boekwinkel.
SA Police Services
Phone: +27 (0)58 653 8201
Sauermann Electrical
General electrical work, COCs and general electrical work.
Call Wessel
Phone: +27 76 930 8556
Severin Mshweshwe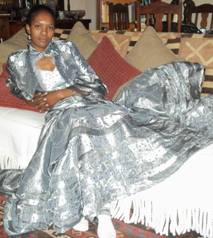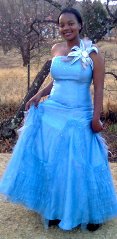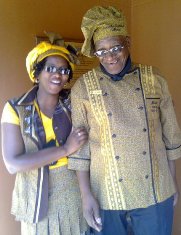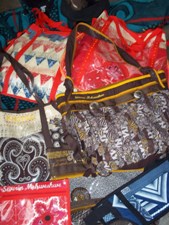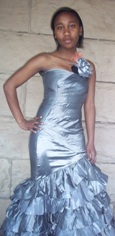 Olivier Street (opposite the Standard Bank) or 60 van Rensburg Street
Phone: +27 58 653 1145
Mobile: +27 72 224 6444

Severin Mshweshwe has been in existence  for nearly six years.  We primarily sell quality second hand clothes at affordable prices to the local community.
I also specialize in made-to-measure (bespoke) fashion or traditional Shweshwe garments and accessories, special occasion dresses i.e. matric, evening or wedding wear and promotional, fancy dress and theatrical costumes of all description, for adults and children.  I recently designed the embroidered shweshwe uniform for the staff of the Basotho Cultural Village in Golden Gate.  I have experience working as a costumier for: The State Theatre, Gold Reef City, Southern Sun Hotels, Troubadour Productions (including work for the Durban Municipality, various shopping centres and the old Dolphinarium) and House of Siren in Hong Kong.  We would be excited that you visit us at Olivier Street (opposite the Standard Bank) or 60 van Rensburg Street where patterns are cut and the garments are constructed.  I am also on face book @ Kerrylee Maier.  Looking forward to your visit!
Sissi
Smocked Shwe-shwe dresses for little girls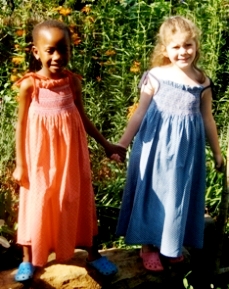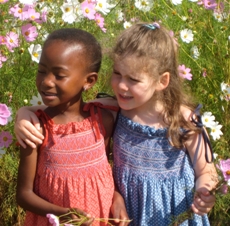 Sissi is a fledgling fairtrade venture, working out of the small town of Kestell, in the Eastern Free State.  Sissi is working to empower a group of unemployed ladies, living in the legacy black township of Thlolong, by teaching them sewing and embroidery skills, which they use to produce beautiful smocked children's sun dresses each one unique, out of  "three cats shwe-shwe material".  The dresses come in three sizes and fit little girls from 1 - 6 years.
Shwe-shwe material has a long history in South Africa. First introduced by German missionaries in 1858, it soon became the national dress of the Xhosa women.  It has evolved into a very popular material with over 100 designs in three colours - blue, red, brown. Shwe- shwe is produced exclusively in South Africa by Da Gama Textiles in East London, in the Eastern Cape.
The past 6 months have seen Sissi move from strengh to strength.  We sell our dresses in Clarens, Harrismith and London and this has allowed for more ladies to be employed and for the project to expand.
Please phone Vera Ann for further enquiries - 058 653 1433
Soekie Hoekie Coffee Shop and Arts & Crafts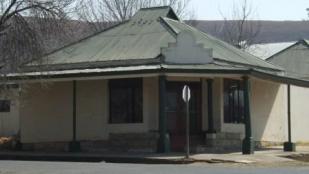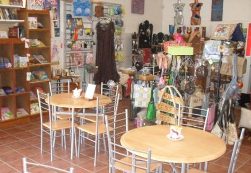 Cnr Blignaut & Botha Street
Kestell
Phone: +27 58 653 1777
Mobile: + 27 83 922 2987
e-mail: babs.storm

Stockists of locally produced arts and crafts, Christian books, Gospel CDs and DVDs. Browse our shelves while enjoying a cup of coffee and a light meal.

South Boyz Motorbike Tours
Mobile +27 (0)84 999 3496
www.southboyztours.co.za
South Boy'z offer guided motorbike tours for groups of 8 to 20 riders.  We will take you to places that will surprise and delight every sense.  Charming little villages, historical buildings, old battle fields, authentic tribal homes and urban townships, towering mountains, deep ravines, huge dams, long and winding roads with incredible views
… it's all here in the Eastern Free State.


wONmE Health


Moleplaatz Farm (corner N5 & R57)
Kestell
Phone: +27 58 653 1545
e-mail: holgerhealth
Aan almal wie gesondheid soek                                                Get your fix!
Check out Face Reading       Get ANSWERS to your health                                              (Mind blowing stuff)
Massage                                for HEALING, stress, sports and all                                       (You're №1 – now get a life)
Nutrition                                HEALTH for the family, ADHD welcome                              (Be skinny – get юфж happy)
Reflexology                           MASSAGE, get the "I've Just Got New Feet" feeling            (Ah, gimme gimme more)
Clay baths                              DETOX, get smoothed out, get a new look                           (You're such a show-off)